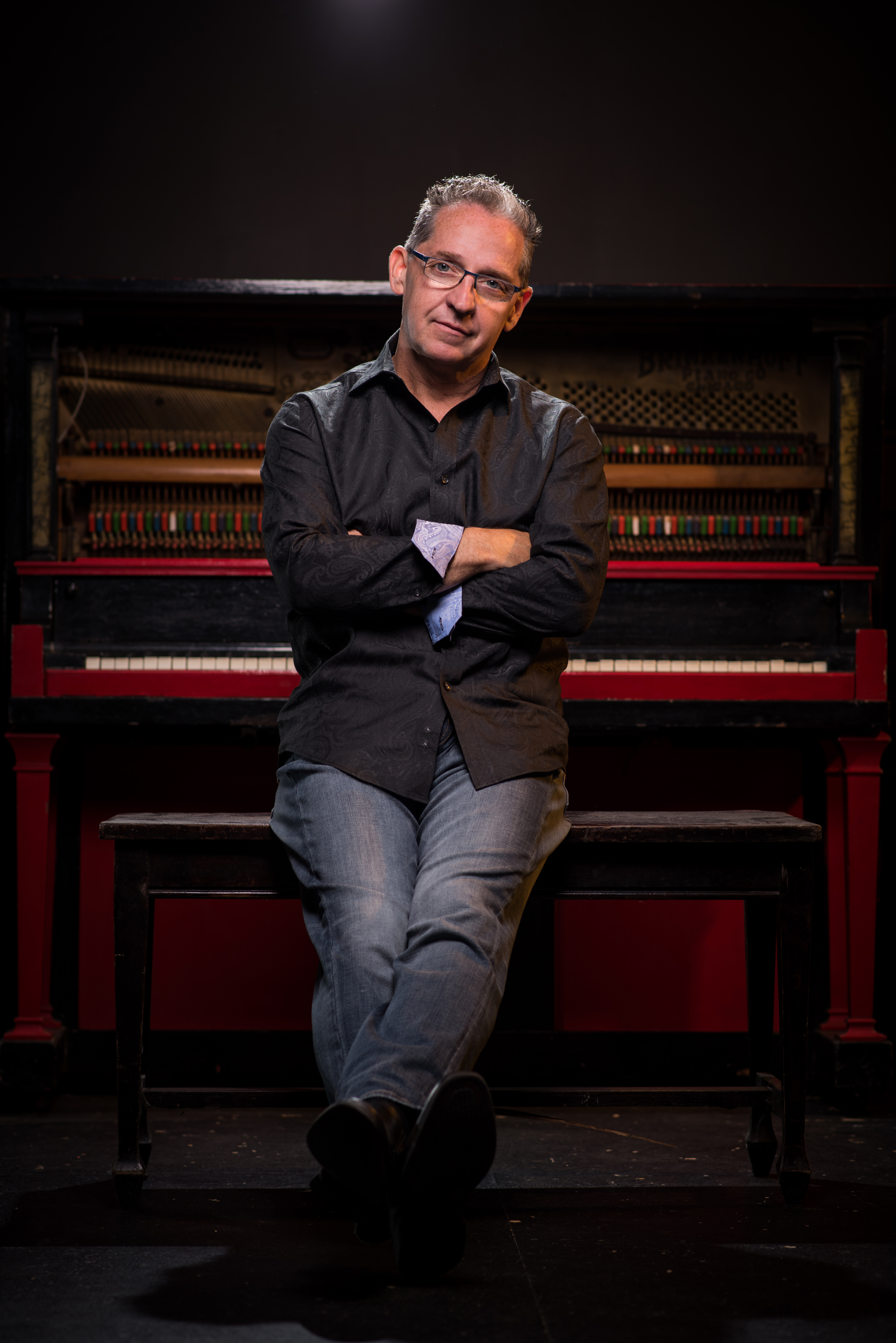 Tim Livingston began recording with his first solo project at age 15. And has been raised up in Southern Gospel and Country Gospel Music his entire life. Tim also has been in Radio and TV Broadcasting for more than 40 continuous years. He is the son of the late Gospel Music pioneer the Rev Norman Livingston. And today carries on the Gospel ministry tradition with Solo Singing Ministry, President/GM of Radio Broadcasting and Digital Media Corp,  Gospel concert promotion and most importantly Pastoral ministry.
Tim Livingston's much-anticipated project,   "Inside Information," is now released on CD & all digital platforms.  The first radio release, "Table of a King," has already hit the airwaves all across the country.
This stellar project was recorded in Nashville, TN and was produced by award-winning producer Les Butler.  Along with an A-list of Nashville's best musicians, incredible harmonies were provided by Joyce Martin Sanders, Randy Kohrs and Monty Lane Allen.  Butler states, "Tim is one of the most special singer/songwriters in Gospel Music. He has, once again, written an album full of hits, filled with anointed lyrics. What a blessing!"
Tim Livingston is no stranger to the Southern Gospel industry.  As an accomplished songwriter and award-winning artist, his songs have consistently topped the charts.  Tim's last CD,"I Just Miss You," produced 10 Top 40 songs on multiple Southern Gospel charts including the Singing News and SGN Scoops, with 6 songs landing in the Top 10, and we believe this new project will be another huge success for Tim.  See for yourself....
I Just Miss You
#12 Singing News February 2015
More Than Enough
#14 Singing News August 2015
I'm In Good Shape
#10 Singing News May 2016
Without You
#1 SGN Scoops January 2017
#7 Singing News December 2016
I Headed for Higher Ground #1
#1 Christian Voice Magazine SG Nov 2017
#3 Christian Voice Magazine CG Nov 2017
#13 Singing News Monthly July 2017
I Can't Erase the Message #1
#1 Christian Voice Magazine SG May 2018
#8 Christian Voice Magazine CG May 2018
#19 Singing News Monthly February 2018
Waiting at The Top
#4 Christian Voice Magazine SG Nov 2018
#27 Singing News Monthly July 2018
I Want to Be The One
#2 Christian Voice Magazine SG March 2019
#23 Singing News Monthly January 2019
You're Not the Only One
#29 Singing News Monthly July 2019
Take Him to That Place
#31 Singing News January 2020
Tim's "Here's A Miracle" CD had 4 Radio #1 radio singles in Christian Voice & CashBox including, "Here's A Miracle", "Grow Through This Valley", "He Gave All He Had" and "Over The Next Hill" that also became Tim's first Singing News Top 20 Song.  Tim has had numerous award nominations including being awarded Songwriter of the Year by the ICGMA in 2012 and winner of the 2013 CGM Horizon Male Vocalist of the Year, 2014 Gospel Music FanFair "Male Vocalist of the Year" and 2014 Gospel Music FanFair "Song of the Year" (He Gave All He Had" 2014 ICGMA Crossover Artist of the Year.